Committed to ethical and honest production
At Bloom & Bale, choosing the perfect cotton supplier and manufacturing partner was critical for us. Our Bloom & Bale cotton is produced in a way that gives mother nature a well-deserved break. Furthermore, all efforts are made to replenish and maintain soil fertility.
However, the real show-stopper is our super soft 100% organic cotton, free from any toxins and evil pesticides, insecticides, herbicides and Genetically Modified Organisms.
The perfect solution to the perfect night's sleep!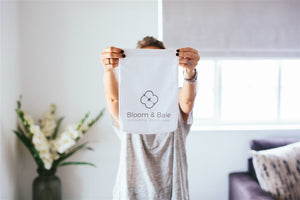 The perfect night's sleep
Bloom & Bale's ethically produced, 100% organic cotton sheets are dedicated to following fair trade approved processes from seed to your door. It is our number one goal to better the lives of farmers and factory workers by selling directly to you.
We make sure to follow all the rules from our golden rule book, the Global Organic Textile Standard. This standard stipulates requirements throughout the supply chain for both ecology and labour conditions in textile and apparel manufacturing using organically produced raw materials.